Team Special
5+ players attend event = $25.00 off per player.
In case of rain or any other unforeseen circumstance, the College Scouting Bureau will have a back up indoor facility, field or make up date ready. If you can no longer attend due to these changes you will be given a camp credit for a future event (no refunds given for rain, location or date changes). 
10/21/23 - 10/21/23
$150.00
CSB Softball Texas College Showcase

Location: John Paul II High School - 800 Woodburn Corners, Plano, TX 75075
Registration Ends: 10/19/2023
Ages: High School and JC Players | Starts: 9:00am / Ends: 2:00pm
12/09/23 - 12/09/23
$150.00
CSB Softball Florida College Showcase

Location: Jackie Robinson Training Complex - 3901 26th St, Vero Beach, FL 32960
Registration Ends: 12/07/2023
Ages: High School and JC Players | Starts: 9:00am / Ends: 2:00pm
01/07/24 - 01/07/24
$150.00
CSB Softball California Showcase

Location: Greater Los Angeles Area, CA
Registration Ends: 01/05/2024
Ages: High School and JC Players | Starts: 9:00am / Ends: 2:00pm
College Scouting Bureau Collegiate Combines / Camps
We believe that every softball player who has a goal of playing at the highest level possible should be given every opportunity to live out that goal. We try to make our events the most affordable in the industry, but refuse to cut corners to do so. Our events are designed to have parents and coaches tell us "You could easily have charged more money for this." Well we could, but again ………..
Our goal is for every High School softball player to have the opportunity to get the exposure needed to play at the college level or beyond.
You are coming in to work out for every college at every level in the United States. The College Scouting Bureau will take the information on what you did that day and send it out by midnight on the day of the camp. One day at this event is equal to over 1000 college tryouts around the country.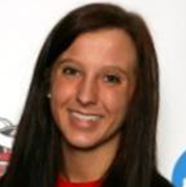 CORTNEY

Event Coordinator/National Director
SHARON
Registration/Accounting
PLEASE CHECK YOUR EMAIL REGULARLY AS THIS IS OUR PRIMARY WAY TO COMMUNICATE. ANY ADDITIONAL INFORMATION THAT WE NEED TO CONVEY AS THE CAMP DRAWS CLOSER WILL BE PASSED ON TO YOU VIA THE E-MAIL ADDRESS THAT YOU SUPPLIED WHEN YOU REGISTERED FOR CAMP. PLEASE MAKE IT A HABIT TO CHECK YOUR E-MAIL DAILY, THIS WILL ELIMINATE ANY CONFUSION AND OR MISCOMMUNICATION
Website & Online Registration by ABC Sports Camps.
Copyright 2020 © ABC Sports Camps – All rights reserved.